Moab is a cute city in southeastern Utah and the gateway to both Arches National Park and Canyonlands National Park. I loved the vibe of this town and the green businesses here that helped us travel more sustainably. 
Arches is a spectacular and very popular National Park. There are so many things to see and do there, so check out my in-depth blog post on Arches National Park for all the details, but at a high level, here are five things you don't want to miss:
Devil's Garden Trail:

 Hike along the ridge of the towering rock fins

Partition Arch: Absolutely breathtaking view! We also loved nearby Navajo Arch.
Park Avenue: An easy hike over interesting desert terrain

Delicate Arch: 

It's the most iconic arch in the park for a reason. If you haven't been, it's worth the hike.

Double Arch:

 Easy walk to the arches and plenty of room to climb and explore different perspectives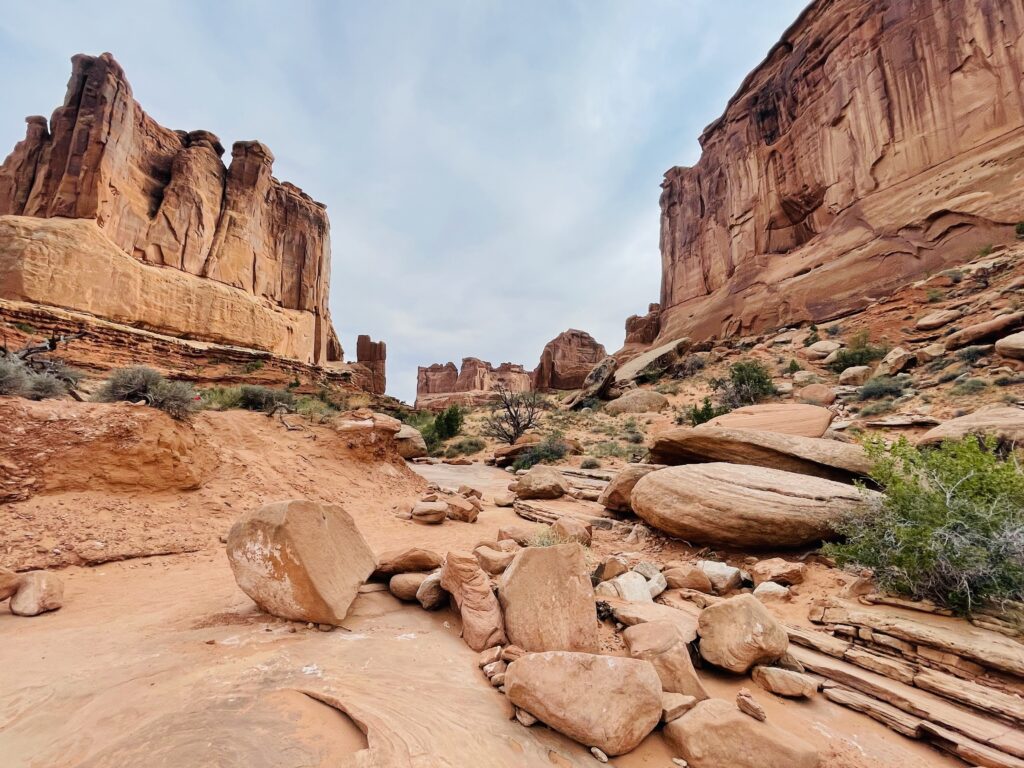 Canyonlands National Park
Sometimes overlooked and passed over for Arches or Zion, Canyonlands is well worth the visit! See my in-depth post on visiting Canyonlands National Park. For a great day in Canyonlands, here are our top picks:
Mesa Arch: A wide arch that opens onto a vast canyon overlook (see image below)
Grand View Point Overlook: Besides being awe-inspiring, this is also where you can catch the ranger talk, which is very interesting.
Upheaval Dome: Nobody is quite sure how this fascinating crater ended up here in the desert. See the crater for yourself and decide which theory you think is most likely!
White Rim Overlook: Look down on the white rim sandstone that caps the inner gorge of the Colorado River. You can also hike the rim itself.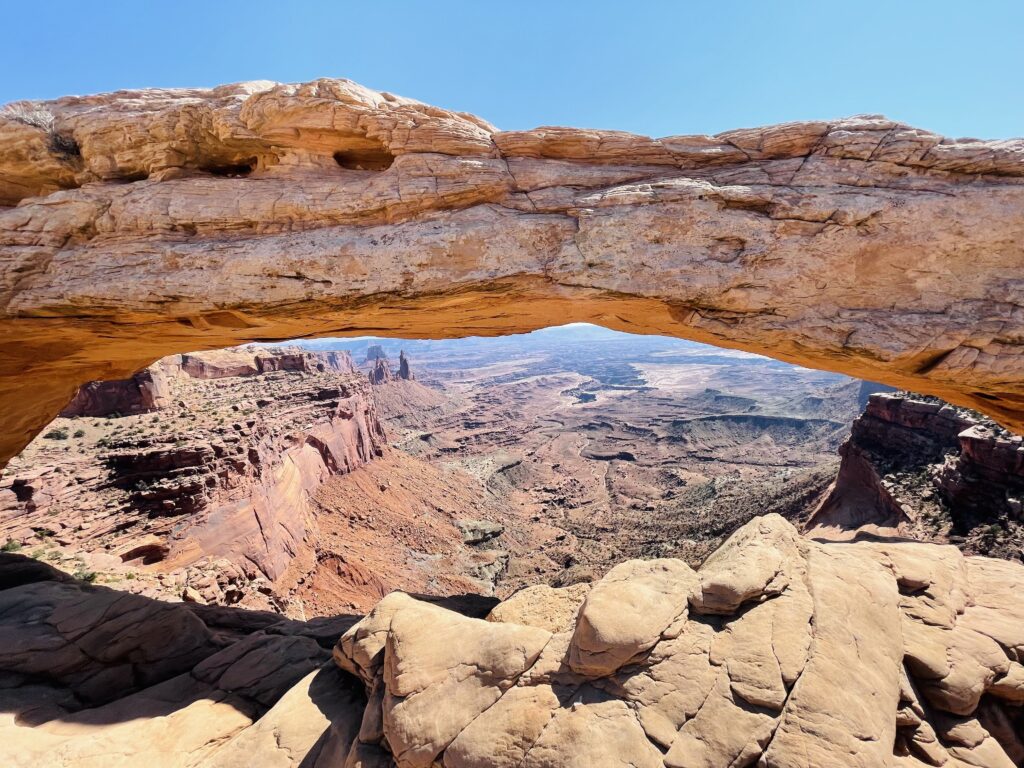 Eco-Friendly Places to Eat
98 Center is an Asian fusion restaurant open for lunch and dinner. Along with their delicious menu items, 98 Center Moab sources as much of their food as they can from local farmers. They also reduce waste where they can and compost all of their food waste.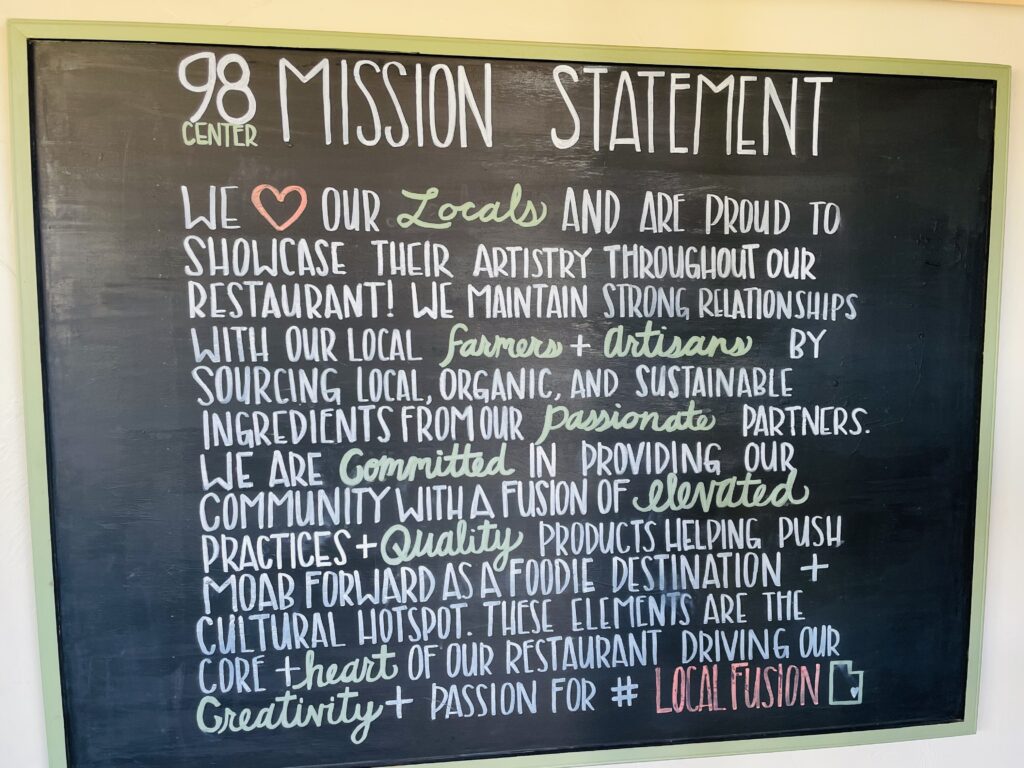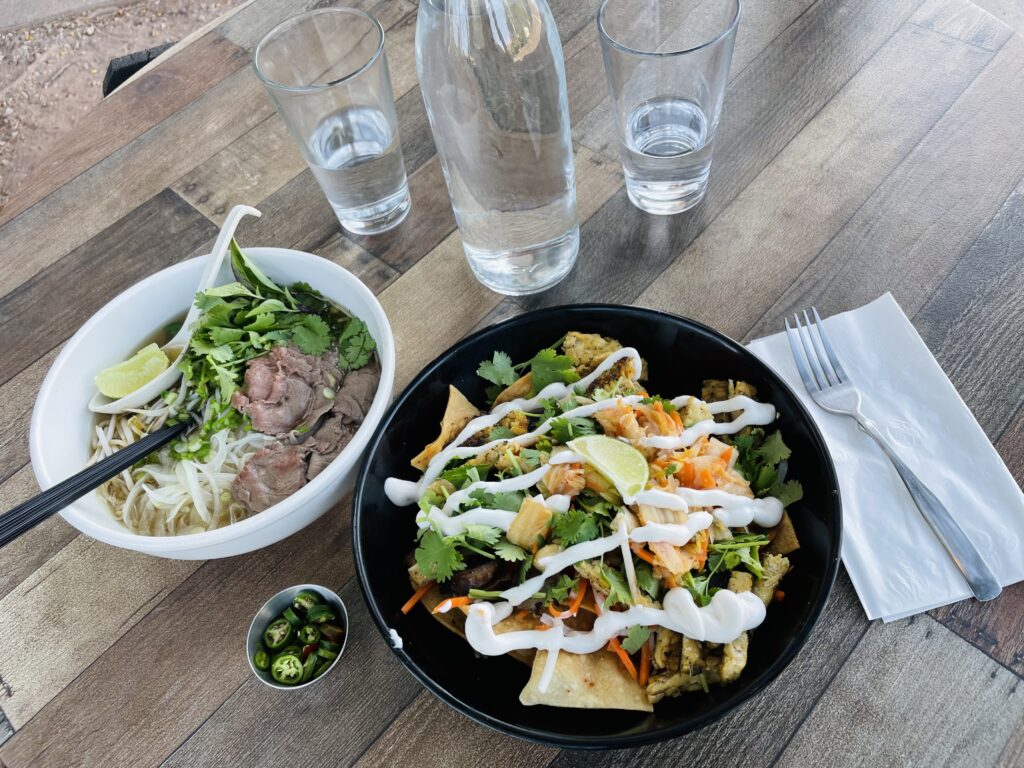 Open Daily 6:30am-1pm | Breakfast & Lunch
Red Rock is a 100% solar powered cafe that serves breakfast and lunch until 1pm. They have delicious sandwiches, bagels, and other breakfast items and baked goods. We ordered yummy bagel sandwiches and a HUGE cinnamon roll. They also have free bread "butts" that they give to customers to reduce food waste.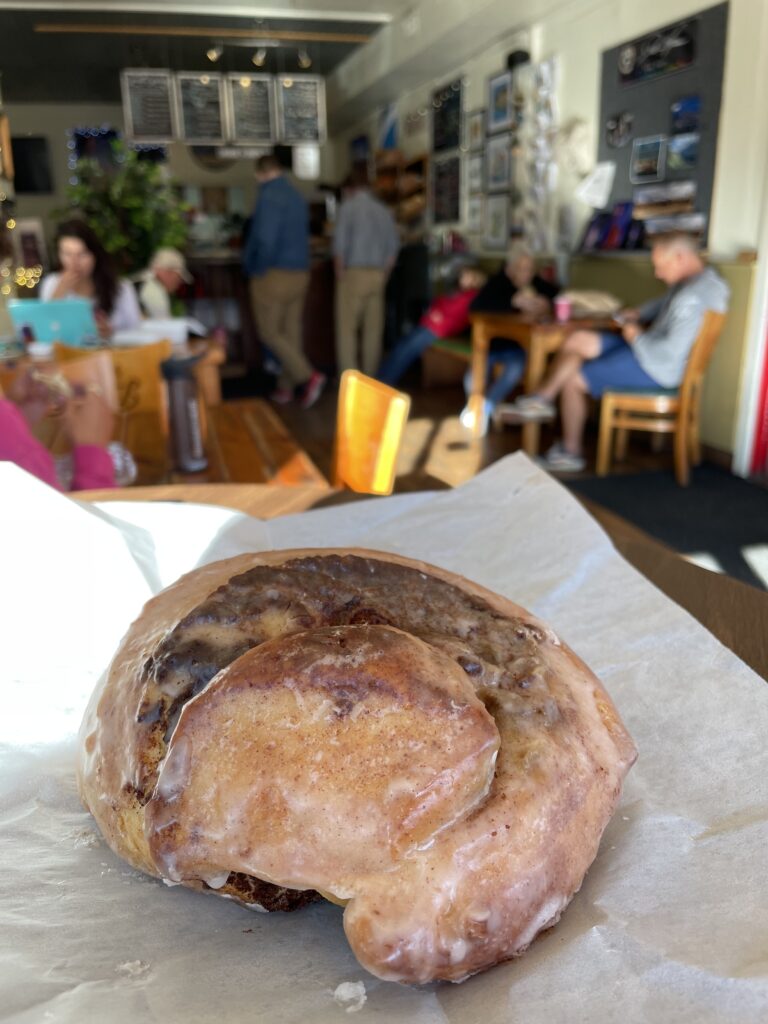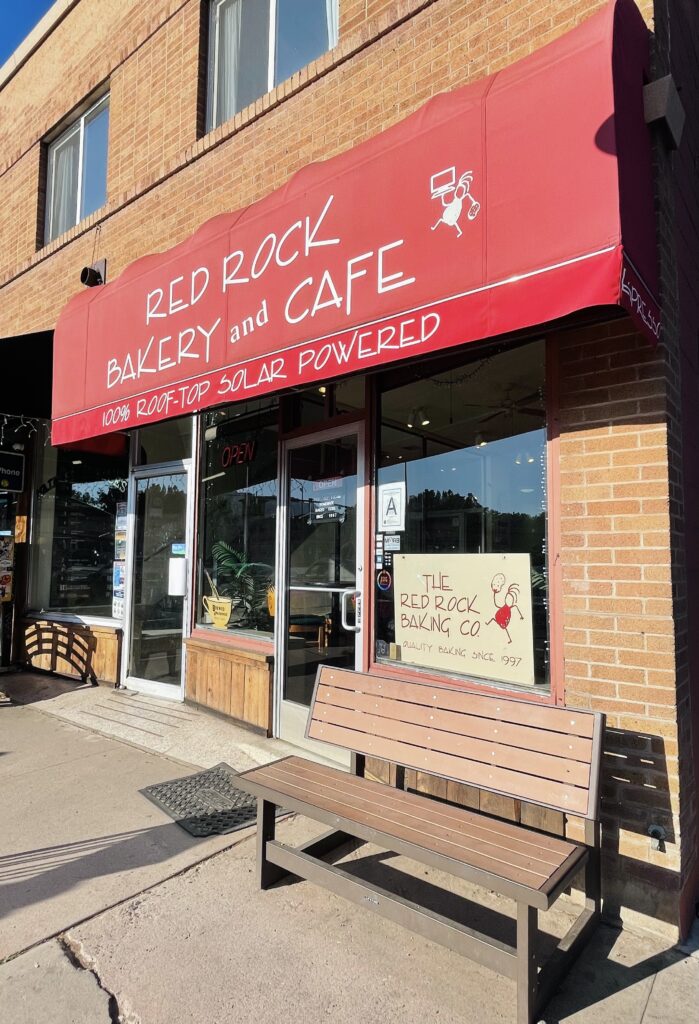 Moab Kitchen is a cute food truck with outdoor, covered seating that serves lunch and dinner Thursday-Saturday, with a special brunch and lunch on Sundays. They prioritize locally sourced ingredients, have a rotating plant-based menu, and operate on a pay-what-you-can model with suggested prices. The food was simple, nothing to get excited about, but we were glad to enjoy the ambience and support their mission to provide healthy/local food to anyone, regardless of income.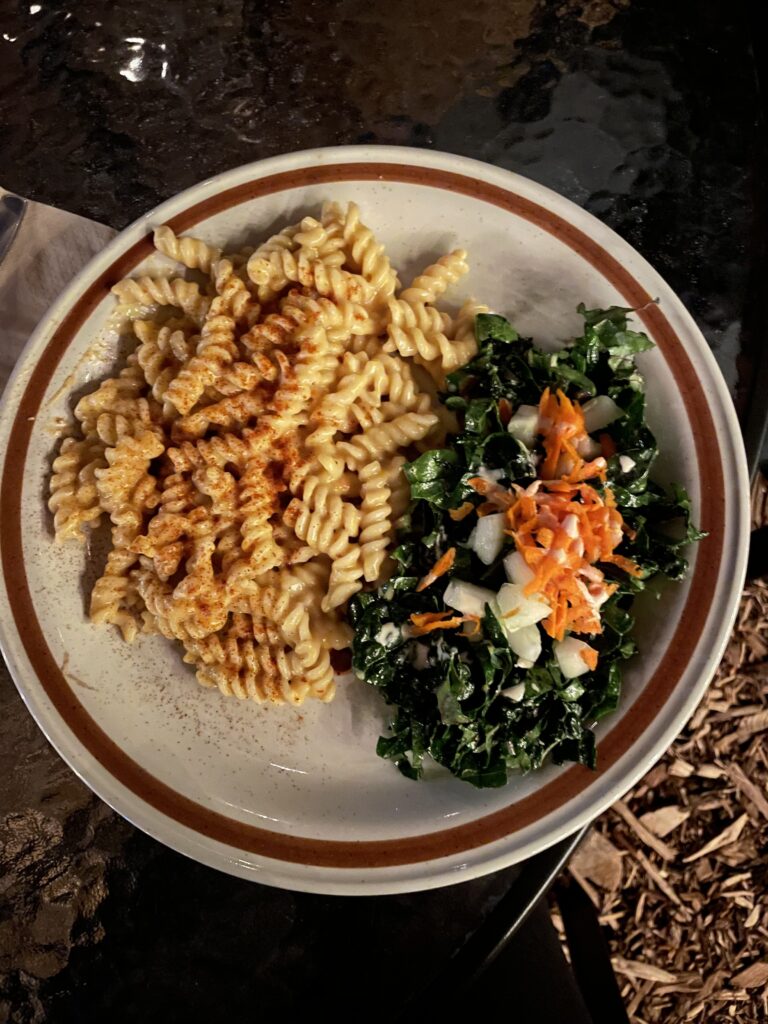 Moonflower is a local grocery store that sources from local farmers in the area where possible and offers bulk items to help reduce waste (you can bring your own jars and tare weight them!). They also have a deli which we used for several easy grab-and-go meals while visiting the nearby National Parks.  If you are staying in an Airbnb or in your RV/Trailer, this is a great place to get groceries to cook some of your own meals while traveling.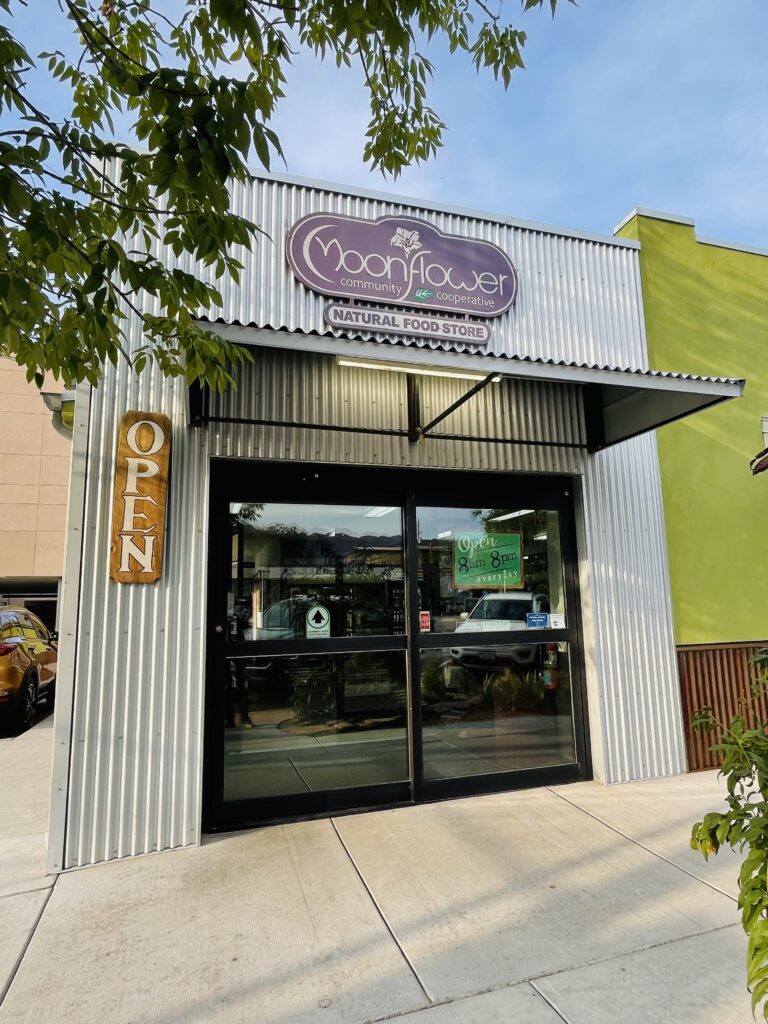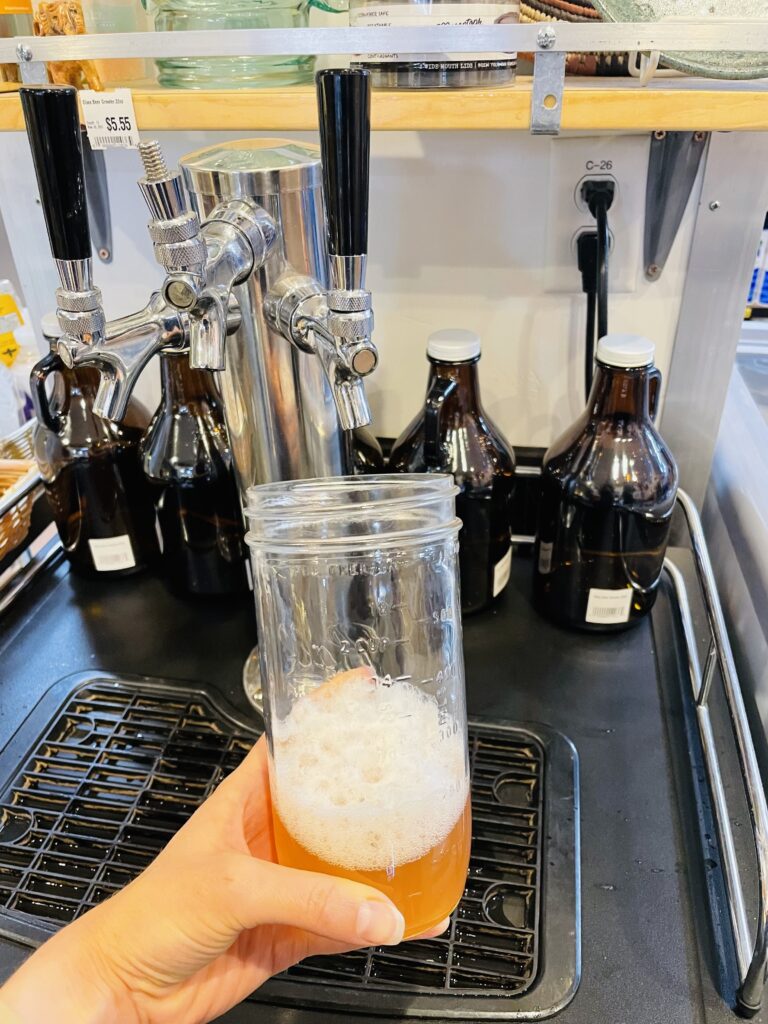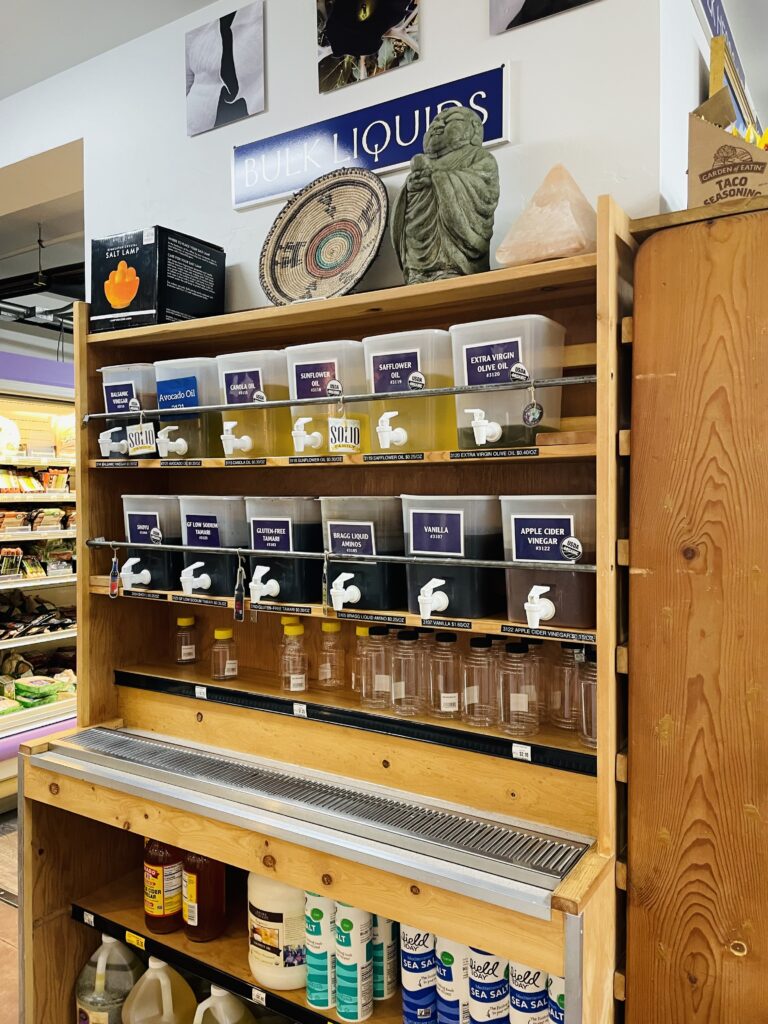 Shopping second hand is inherently eco-friendly because you buy items that have already been produced rather than creating demand for something new. 
I went in looking for a hat for the hot but beautiful sunny days we were experiencing there, and upon checkout, they had us choose one of a handful of local charities that our purchase would be donated to. We chose to donate to the local Youth Garden Project.
You can donate any items you may no longer need on your trip, volunteer with them while in town, or donate cash directly to their cause! 
I went here in search for some used hiking clothes. Some of their products are used, and some are new. They had a great selection of good quality brands like Patagonia, and everything they had was in good condition. 
This is an independent/local bookstore that has both new and used books. When traveling, I like browsing the used book sections to find a new book to take with me when we are relaxing on our adventures! When buying a new book, we like to support local when possible!
Eco-Friendly Places to Stay
ACT Campground is a green-integrated camp park that shows ways that properties can be environmentally friendly. They have RV Sites, yurts, cabin style rooms, and tent camping available. They also offer a community kitchen if you're looking to save money and cook some of your own food while staying in Moab. 
This beautiful upscale glamping experience is a fantastic place to stay in Moab. Their facilities reduce water and energy use, and their camping sites are designed to minimize disturbance to the surrounding area as much as possible, including lights that reduce light pollution. Read more about their sustainability efforts.
The Youth Garden Project's mission is to help kids grow to understand and appreciate their food. They also offer composting to local companies (98 Center Moab composts with them!)
Every other Wednesday from April – October, they invite community members and visitors to help with on-site projects, and you get a healthy dinner with the local ingredients in exchange! They also have a Tuesday morning harvest opportunity and more.
Moab Solutions is a non-profit that combines environmental stewardship with efforts to help the homeless and others who are in need of assistance. Their projects include recycling, litter clean-ups and ecological restoration. They have volunteer opportunities for both visitors and Moab-area residents.