Ogden is north of Salt Lake City, Utah, and just east of the Great Salt Lake. Historic 25th Street was once home to Prohibition-era speakeasies and is now a shopping and dining hub. This area includes Hill Air Force Base, which provides jobs for many residents, as well as home to Weber State University. This post is meant to share things to do when visiting the area and be your guide to all things eco-friendly and sustainable in and around Ogden, Utah. 
Antelope Island State Park
Antelope Island is the largest island in the Great Salt Lake. You can get there by car via Antelope Island Road, which takes you to the north end of the roughly 10-mile long island. Start your visit at the state park Visitors Center. Stop at the painted bison sculpture for a nice overlook, and then head to the Buffalo Point trail. It's a short, uphill climb that is 0.8 miles there and back. Another short hike is Lady Finger Point trail – a 0.25 mile walk to the end of Lady Finger Point which is a great bird-watching area. All around the park, watch for bison, mule deer, bighorn sheep, antelope, and more.
If you want to try floating in the salty sea, go to the Bridger Bay Day-Use Area, but make sure to take flip flops because the dried salt deposits can be rough and sometimes sharp!
Antelope E-Bikes company offers guided tours on their electric bikes! And if you don't mind eating bison while looking at bison, they have a bison burger and onion rings available at Island Buffalo Grill. Not sure if they are eco-friendly, but I would hope so being located at a state park, plus they have veggie burgers if you are interested in a plant-based option. There are also picnic tables in the park if you prefer to pack your own picnic lunch.
The Ogden Botanical Garden's mission is to provide educational opportunities to the public and encourage environmentally sound practices. They have several themed gardens, such as rose, oriental, water-wise, edible, pollinator, etc. It's a great place for a leisurely walk and ideas for your home. Eric and I love visiting botanical gardens to learn about local plants and enjoy the thoughtfully manicured landscapes. Visiting the garden is free, but they also offer a membership if you would like to attend special events and classes.
Located within the city, the Ogden Nature Center's mission is "to unite people with nature and nurture appreciation and stewardship of the environment." They have lots of educational classes and events that let visitors meet birds of prey, snakes, tortoises and other native animal species.
The Great Salt Lake Shorelands Preserve is owned by The Nature Conservancy. After stopping by the outdoor visitor center, walk their mile-long boardwalk trail with educational exhibits and birdwatch from their 20-foot-tall observation tower.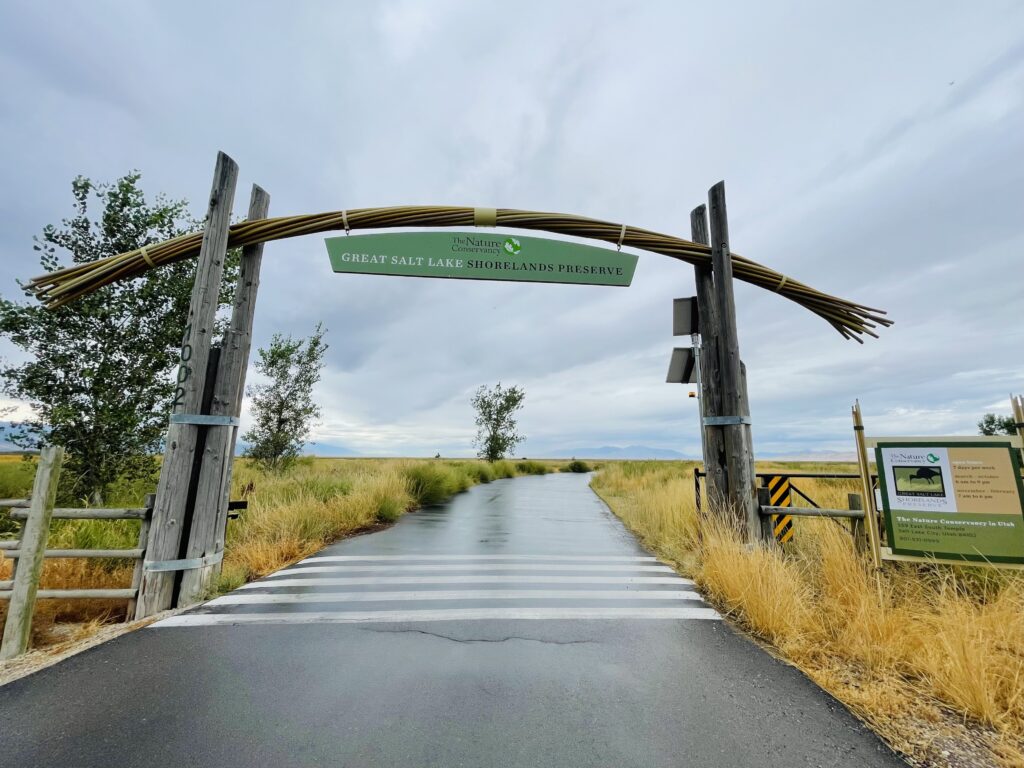 I loved seeing the natural beauty of the area and watching the grasses blow in the wind. It's a short stop and well worth the time.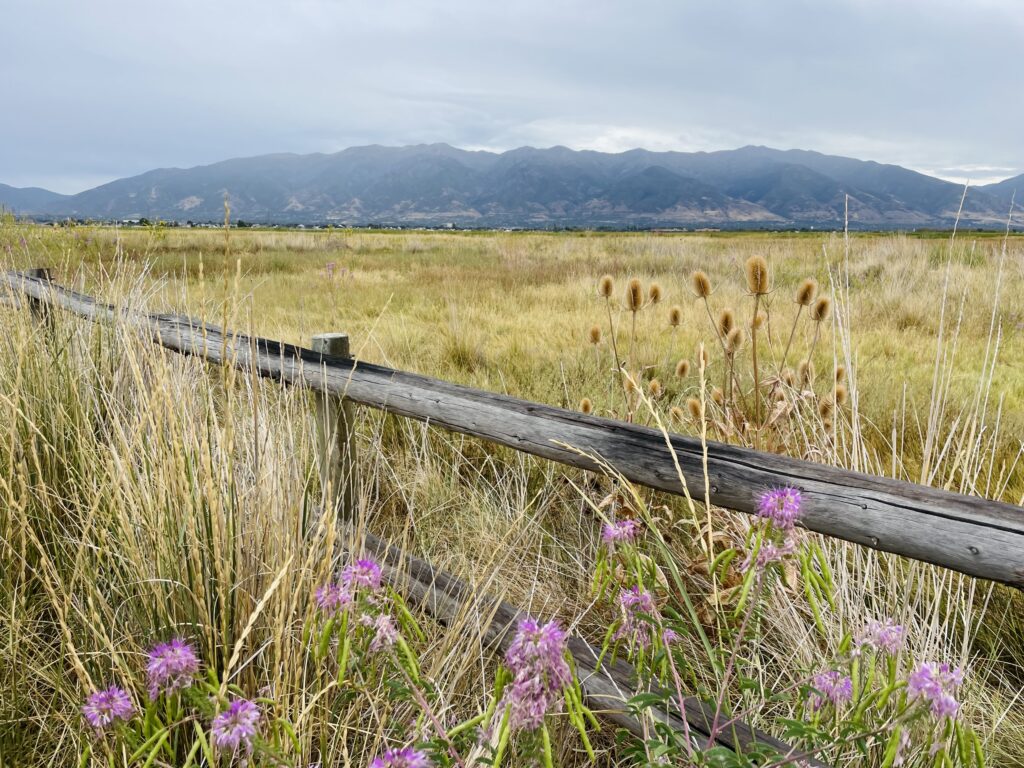 The George S. and Dolores Dore Eccles Wildlife Education Center is another excellent site for birdwatching and learning about the importance of the wetlands in the local ecosystem and beyond. Visit the education center and then explore the 1 mile nature trail. I enjoyed my summertime visit, but if you happen to be here in winter, it is a great time to see bald eagles.
Huntsville Astronomic and Lunar Observatory
Website | Evenings Wed-Sat | $12 for hotel guests $20 non hotel guests
Located 20 minutes east of Ogden in Huntsville, Utah. This is a beautiful drive through Ogden Canyon and a neat little community to explore. If you are not a hotel guest and want to join a tour, you can call them the day you would like to go. If the tour isn't filled already with hotel guests, then they are happy to put you on the tour! This trip to Huntsville/Eden is also paired well with a visit to the Simply Eden shop, dinner at Mad Moose Cafe, and drinks at New World Distillery (more details on these below).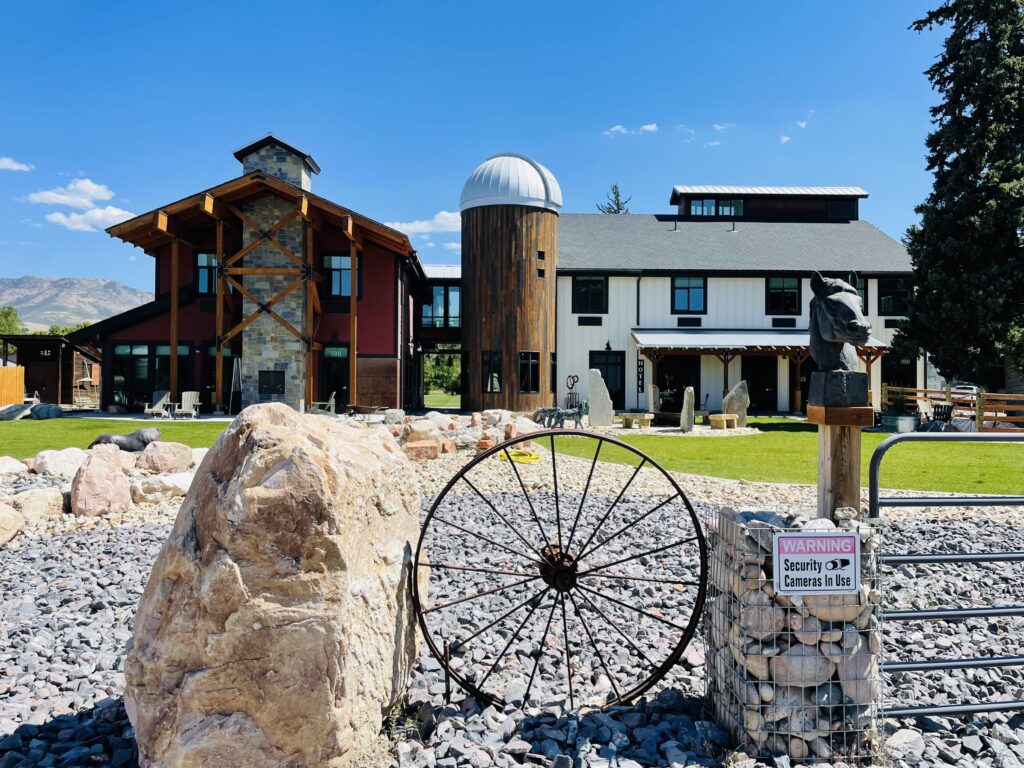 The Bear River Migratory Bird Refuge is a 25 min drive north of Ogden, right next to Brigham City. This area is an important resting, feeding, and nesting area for birds in both the Pacific and Central Flyway. I was surprised to learn that the refuge is used by over 200 species of birds, and 67 species nest there!
Human visitors to the bird refuge can enjoy the education center, 1.5 miles of hiking trails, and the 12-mile auto tour. Visitor center hours are posted, but the route and trails are open sunrise to sunset. The main trail is the Wetland Wonders Walk Trail, which I recommend if you are even casually interested in birds. Eric and I are not bird experts, but we always enjoy trying to see or hear birds we recognize as well as learning about new species.
Located 35 min north of Ogden, Crystal Hot Springs has 3 mineral hot tubs filled by a mixture of their natural hot and cold springs. They also have two waterslides! The area has been a special place for thousands of years, enjoyed by Native Americans, Chinese railroad workers, wounded WWII veterans, and people like you and me. If you want to bring a larger group of people, they offer cheaper rates on Wednesdays. RV and tent camping are also available onsite, but they don't allow outside food within the hot springs area.
Golden Spike National Historical Park
Located about 55 min north of Ogden, this is where the east railroad met the west railroad and marked the completion of the first transcontinental railroad across the United States. There is a film shown inside the visitor center, and the Big Fill loop hiking trail (1.5 miles) that showcases construction techniques of building the railroad. There are also two auto tours, but I think the most interesting things are the ranger programs throughout the day where they bring out the 2 replica steam locomotives: the wood burning "Jupiter" train from the Central Pacific Railroad and the coal burning "119" from the Union Pacific Railroad. The best time to visit is May – October.
Created at the north part of the Great Salt Lake, the Spiral Jetty art installation is made of local black basalt rock. There is a parking lot when you get to the site and you can just walk out onto the sand (and wade into the Great Salt Lake too, if you'd like!). This is a 1hr 20 min drive north of Ogden.
One of few places where the child ticket is more expensive than an adult ticket, which means it's a great place to take kids – whether your own, nieces, nephews, godchildren, grandchildren, etc. There are so many hands-on/interactive exhibits with a huge range of themes including a farm, grocery store, outer space, treehouse, castle, and tons more. I went here with my nieces and nephew, and they had a blast!
Ogden's George S. Eccles Dinosaur Park
Website | Mon-Sat 10am-7pm | Sun 12pm-5pm | Adults $7 Children $5
Another fun place to bring kids or enjoy as an adult. They have full-size dinosaur sculptures and fossils, and kids can have fun digging in the sand pit to unearth fossils and make discoveries! Eric went here as a kid and still remembers it!
Eco-Friendly Places to Eat
Website | Sun-Thurs 8am-3:30pm | Fri-Sat 8am-8pm | Breakfast, Lunch & Dinner
Pig & a Jelly Jar has a locally sourced menu that is southern-inspired and contemporary, so check them out if you need a chicken & waffle, BBQ, or beignet fix. They used all reusables when we dined in, even with their dressings and syrups. Pictured is the BBQ pulled pork salad, the chicken and waffles, and the kitchen sink. As a company (360 degrees restaurant group), they also have several social initiatives including giving to women's shelters, pet rescues, and volunteers of America. They are a wonderful business to support.
The Lucky Slice is locally owned and preps most of their ingredients fresh in house. They have many unique pizzas to try like the Real Dill, Banh Mi, Bulgogi Beef, Mac & Cheese, Broccoli Cheese, Street Taco pizza and more!  You can order any pizza whole, but if you are looking for a meal by the slice, they have a rotating menu. You can make your pizza slice a meal for $5.50, which adds a breadstick and side salad, or a baked good and a fountain drink.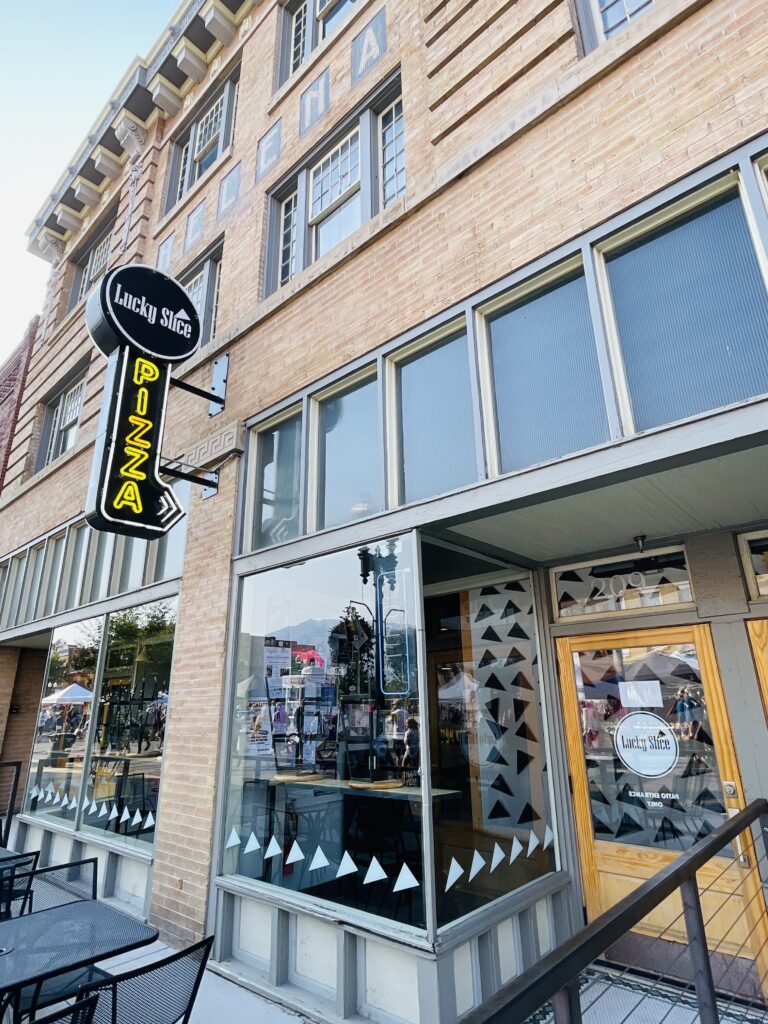 This is another restaurant owned by the eco-conscious and community focused 360 degrees restaurant group – so definitely worth a try!
Grounds for Coffee is locally owned and they partner with the locally owned Star Mountain Roasters Company for their coffee beans. 
They love being a force for good in their community by partnering with many local organizations, including two eco-friendly organizations: the Ogden Nature Center, and Weber State Sustainability Summit. They have a neat environment with lots of local art on display.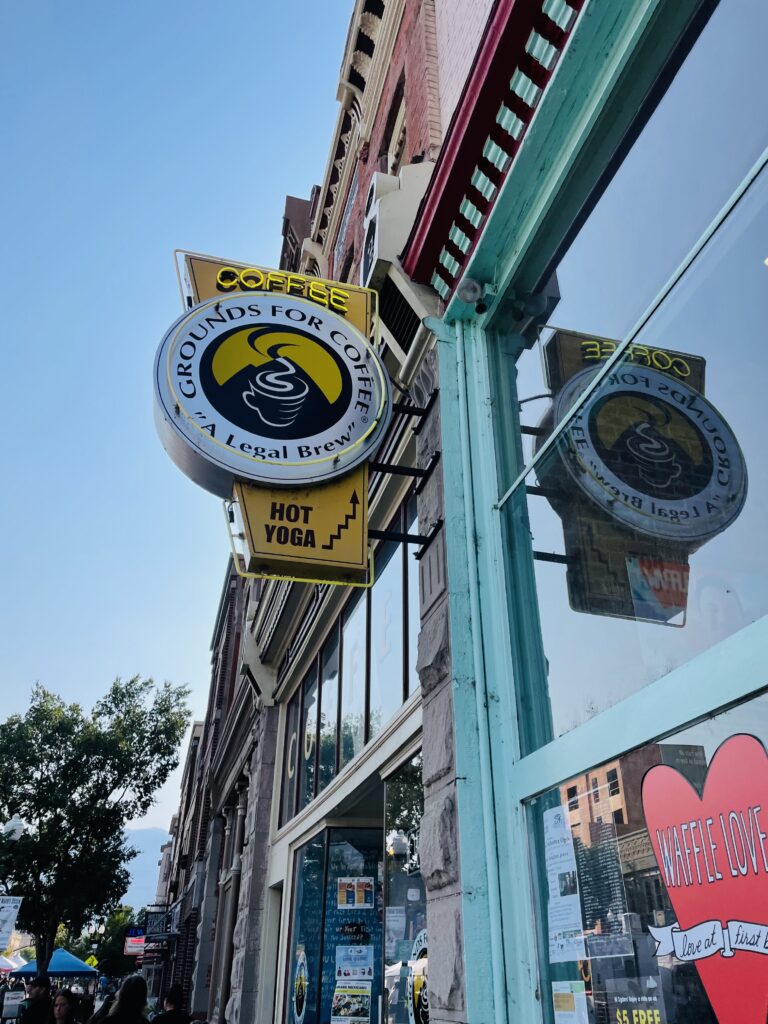 Website | Mon-Fri 6am-7pm | Sat-Sun 7am-6pm | Breakfast, Pastries, Coffee/Tea/Italian Soda
Kaffe Mercantile serves Caffe Ibis coffee, which is a local brand and sustainably sourced coffee (check out my Logan post for more info). They also make their pastries fresh and have vegan and gluten-free options. They do offer reusable mugs for customers who are dining in, but I had to ask for one before they automatically reached for a disposable cup. When we visited, we got a big frozen lemonade and a delicious honey cinnamon dirty chai. Yum!
Cuppa focuses on organic and plant based foods that are good for you and the environment. They not only serve coffee, but also hearty bowls, tacos, sandwiches, pastries, and more 
Lotus Cafe has natural foods with a focus on organic and clean eating. They also offer yoga classes at their studio!
Mad Moose Cafe does not source their food locally, but they are trying to reduce single use plastic by having compostable take out containers rather than styrofoam. Unfortunately, their cookies and salad dressing still came in plastic even though we dined in. That said, this restaurant is locally owned, and they often do service for their community. Currently they are raising funds for Ukraine.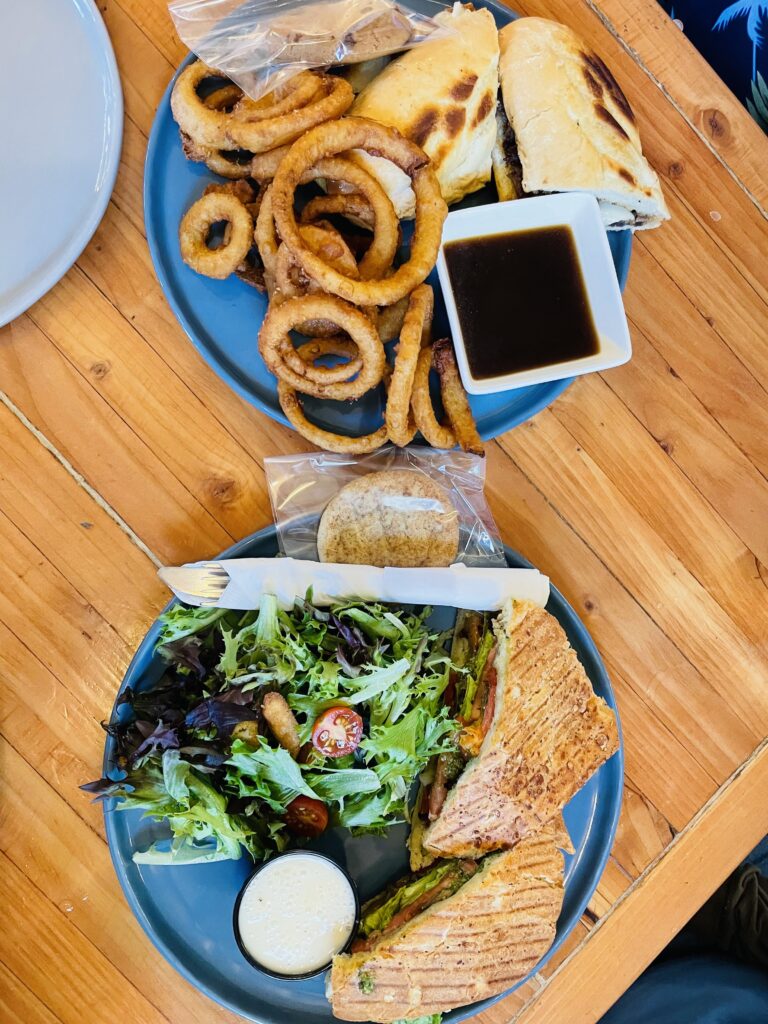 New World Distillery sources most of their ingredients from a 3 state local radius. They also are signed up for Rocky Mountain Power's Solar program, and also use their state-of-the-art equipment to reduce waste-water and reduce waste in their production process. Read more about their sustainable practices here.
Eco-Friendly Places to Shop
The Ogden Farmers Market is set in a great location downtown and runs May through September and has a great variety of local produce, breads, desserts and more. We loved getting sourdough bread from Crumb Brothers here along with delicious produce. You can also see the Union Station while you are here or grab a bite at Grounds For Coffee, Pig & A Jelly Jar, or Lucky Slice Pizza (mentioned above).
Forget Me Not Consignment is located southeast of downtown Ogden near the Kaffe Mercantile South Ogden Store. This shop has a nice assortment of clothes for women that are in great shape. I was able to find a nice pair of pants here!
Website | Mon-Sat 10am-7pm | Closed Sunday
Kid to Kid has multiple stores throughout Utah, Nevada, and Arizona where you can buy and sell used kids clothes that are in good shape. They also have outerwear, toys, strollers, and more! Kids grow so fast, so consignment is not only good for the planet, but great for your wallet. I founds several great things here for my nephew. 
Weber State Downtown is a partnership between Ogden City and Weber State University. They have locally made Ogden/Utah merch, as well as some zero waste supplies, Cotopaxi gear, and other fun things like scratch off posters. This would be a great place to get a gift for yourself or loved one.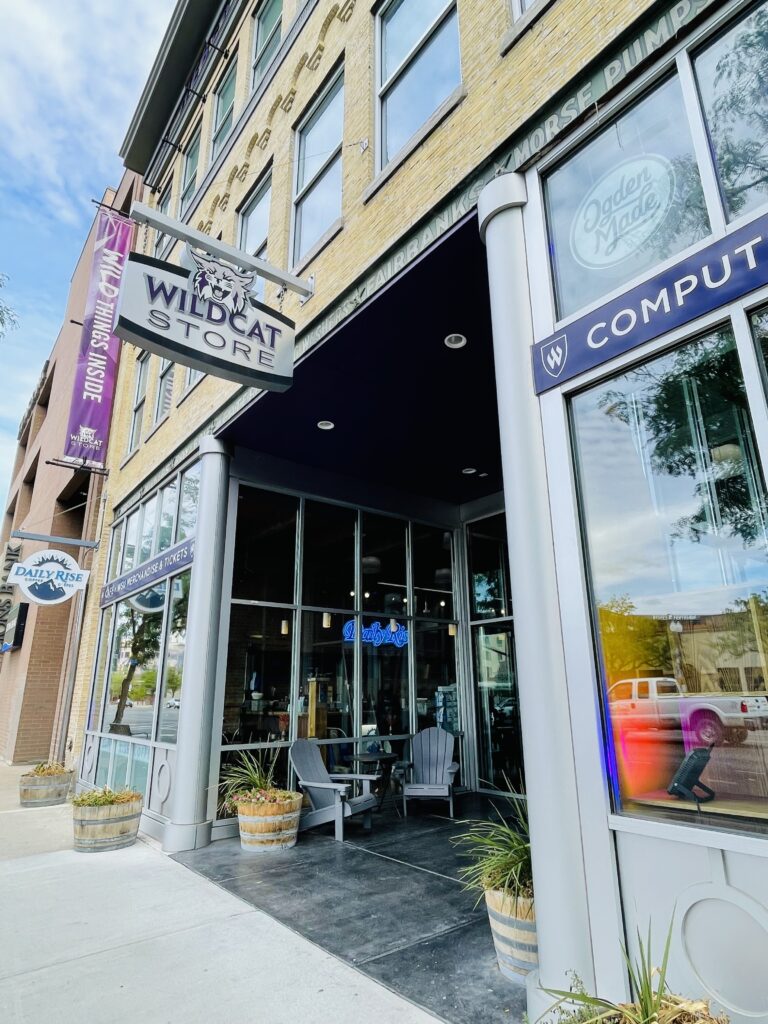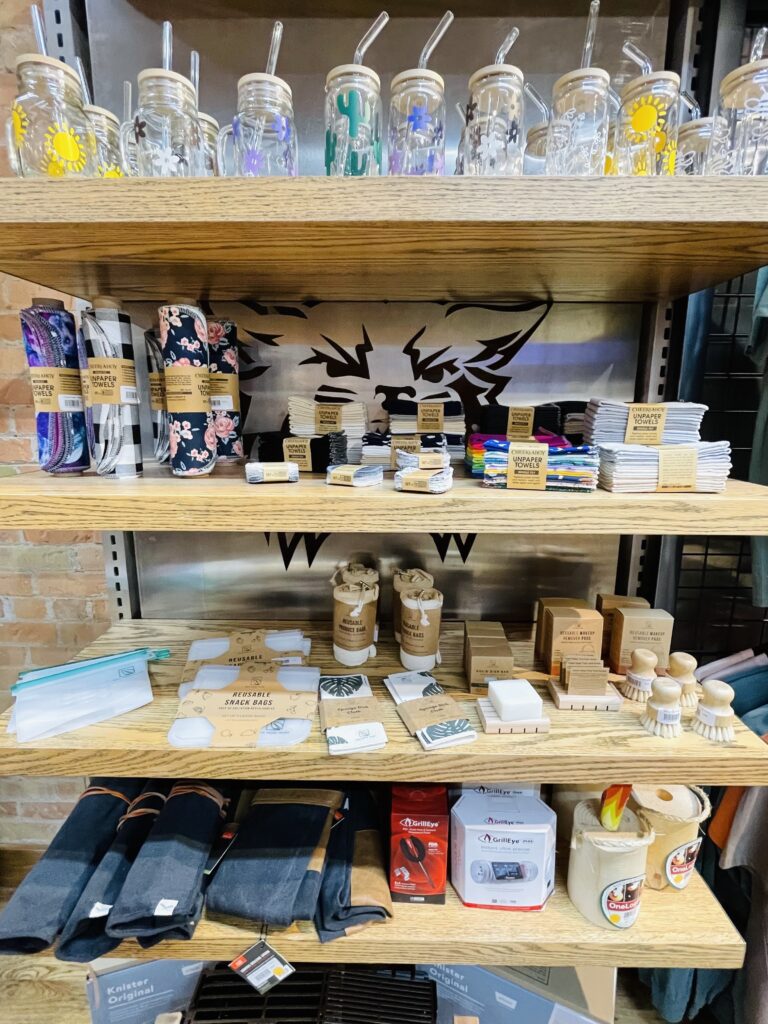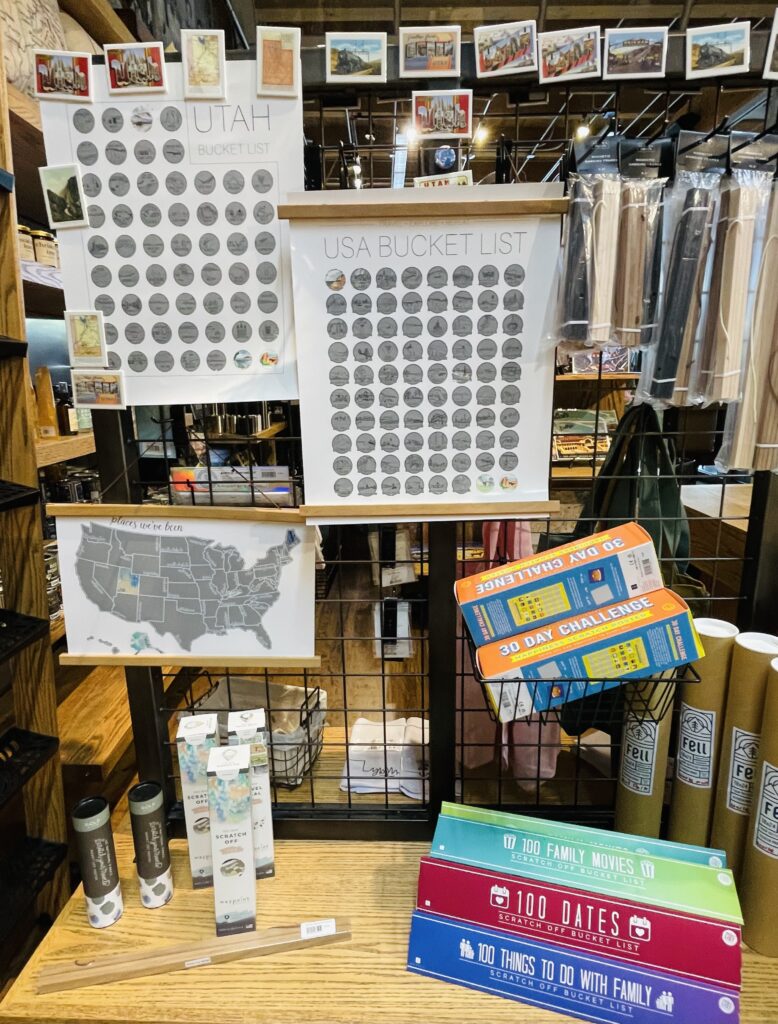 Simply Eden is a locally owned and operated store located 20 min east of Ogden. The friendly owner showed us her downstairs kitchen where she makes the soaps. She uses bulk ingredients and packages her bar soaps in cardboard. She also carries other sustainable products like Earth Breeze laundry detergent and Last Swab. Using bar soap (packaged in paper/cardboard or sold naked) is a great way to reduce plastic waste! This is a great stop to combine with Compass Rose Lodge's Observatory Tour, Dinner at Moose Moose Cafe, and drinks at New World Distillery.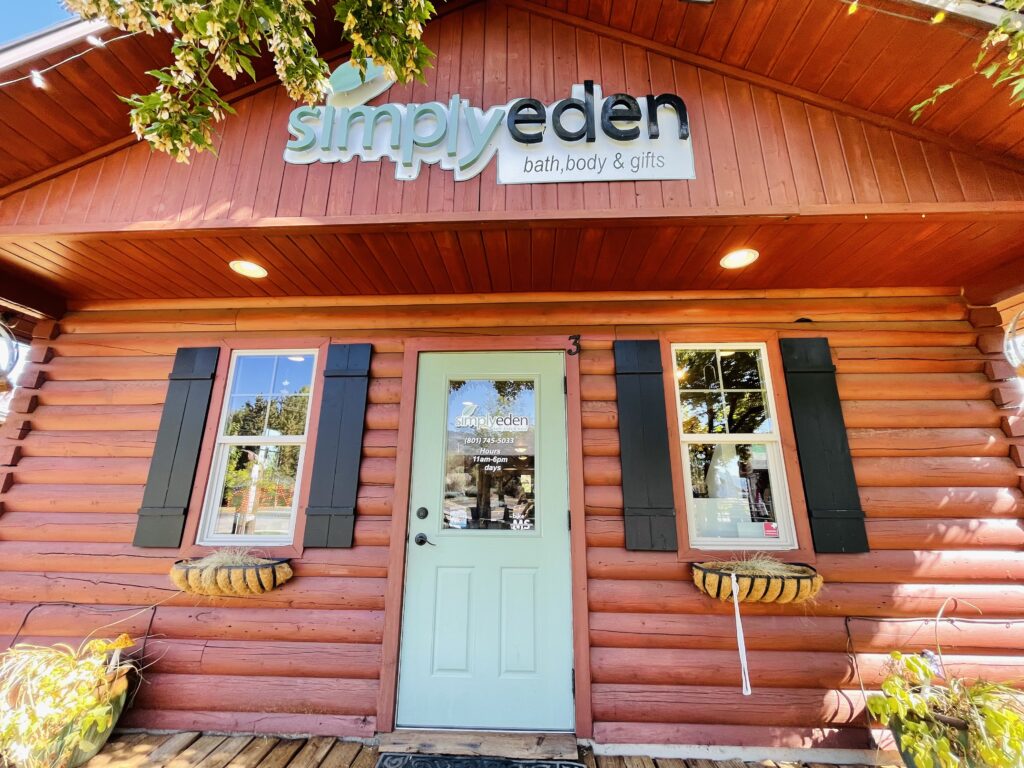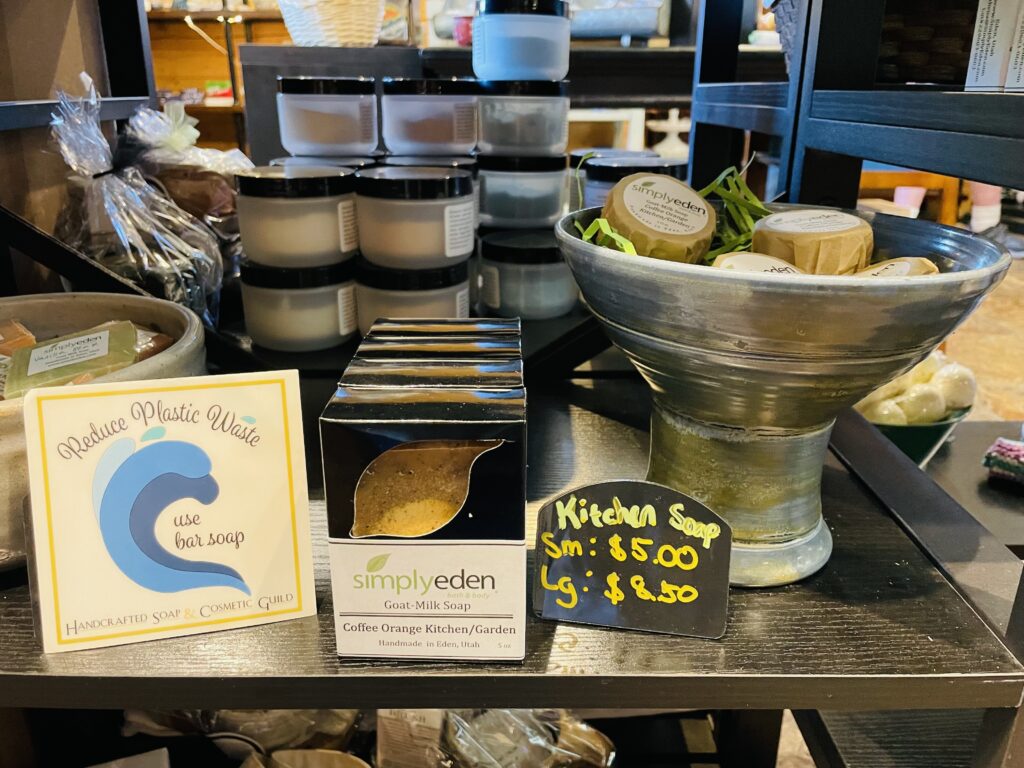 Compass Rose Lodge is set in a beautiful location in Huntsville. It is a great place to splurge for a trip to the Ogden Area all year round (there is great skiing nearby in Powder Mountain). They also do star tours after it gets dark in their observatory!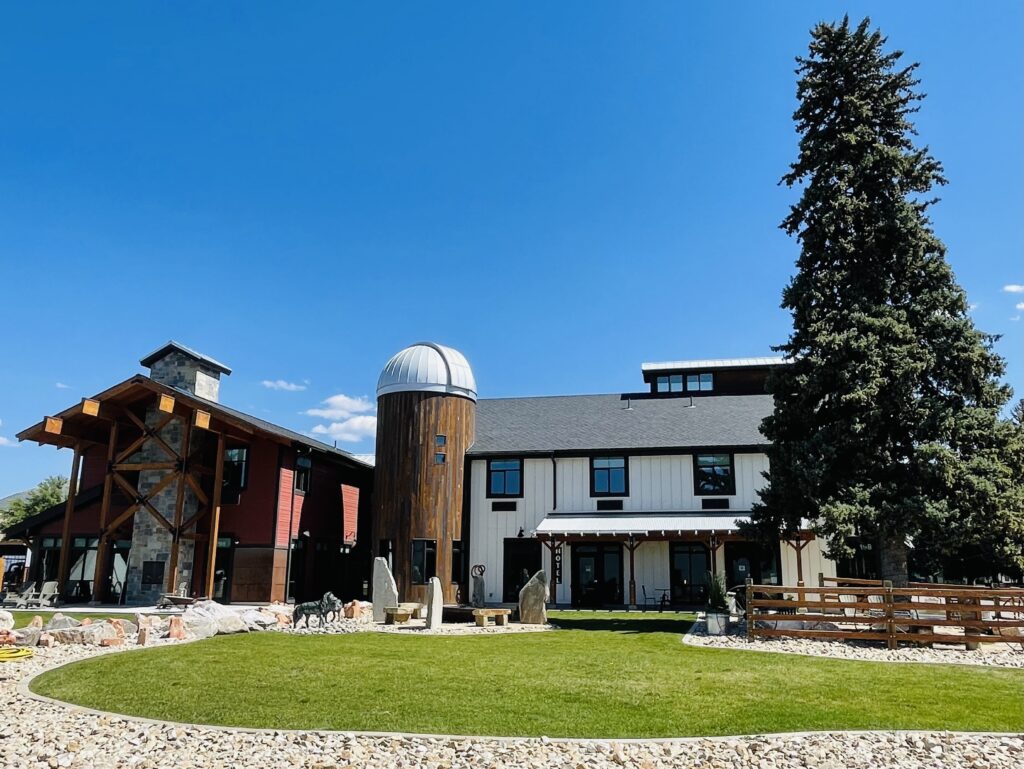 Wasatch Resource Recovery - Compost Drop Off
Website | Mon-Fri 7am-7pm | Sat & Sun 7am-3:30pm | 1370 W Center St. North Salt Lake
A lot of cities don't have residential composting services, but you can still compost by dropping off your household food scraps just inside the gates of Wasatch Resource Recovery. This is a great program that diverts food waste from the landfill and produces renewable biogas. There is no charge to drop off, but give them a heads up if you have more than 15 gallons of material.
Tip: A common concern about composting is that it will smell bad. We put all our food scraps in recycled salad containers and store them in the freezer. It keeps things clean, and it doesn't stink when we are between compost pick-ups/drop offs 🙂
Momentum Recycling has several glass recycling drop-off locations! To find the one nearest you, visit their website and click on your city (below the map). 
The Frontrunner connects Ogden to Salt Lake City and Provo so you can reduce your carbon footprint and not have to deal with traffic!
Friends of the Great Salt Lake is a non-profit organization "protecting the Great Salt Lake Ecosystem through education, research, advocacy, and the arts." The shrinking levels of water in the Salt Lake is a big concern for the area. 
Trails Foundation is a volunteer group that works to maintain trails for hiking and biking in northern Utah. 
Utah's Own is a state supported program within the Utah Department of Agriculture and Food.  They highlight locally produced food which by reducing the distance food has to travel reduces air pollution and greenhouse emissions. Local food is also often higher in quality and freshness. 
Business eligibility requirements include the company being headquartered in Utah, growing, raising, preparing, etc. goods in Utah.