Cathedral Gorge State Park is a hidden gem in Nevada. It's located only about 1.5 hrs from St. George, 2 hrs from Great Basin National Park, and 2.5 hrs from Las Vegas. We loved exploring the slot canyons and hiking into the gorge.
Nevada State Park Regional Visitor Center
Website | Open Daily Sunrise-Sunset | $10 per vehicle
This is the main entrance to Cathedral Gorge State Park. It has information, restrooms, and a gift shop.
Moon Caves was my favorite part of the state park. It's right off the road, so its easy to get to. We were pulling a trailer and were still able to get very close.
The first stop is a wall of towering hoodoos (see below), and then you can explore further into the slot canyons. The slots are not very deep, so you can wander without fear of getting lost or turned around. Not sure if they are prone to flooding when it rains, so I wouldn't go in during inclement weather, just to be safe.
Cathedral Cave Slot Canyon
Cathedral Cave area is a lot like Moon Caves with a beautiful area you look at, and then you can go and explore through the slots. This spot also has a picnic area and bathrooms.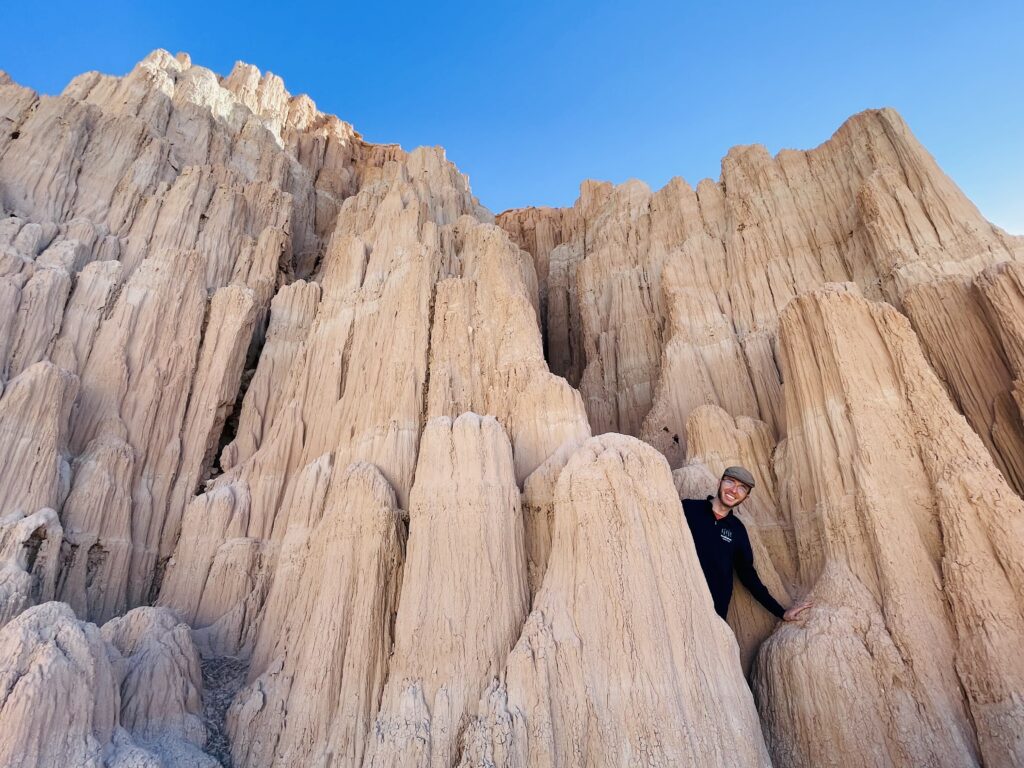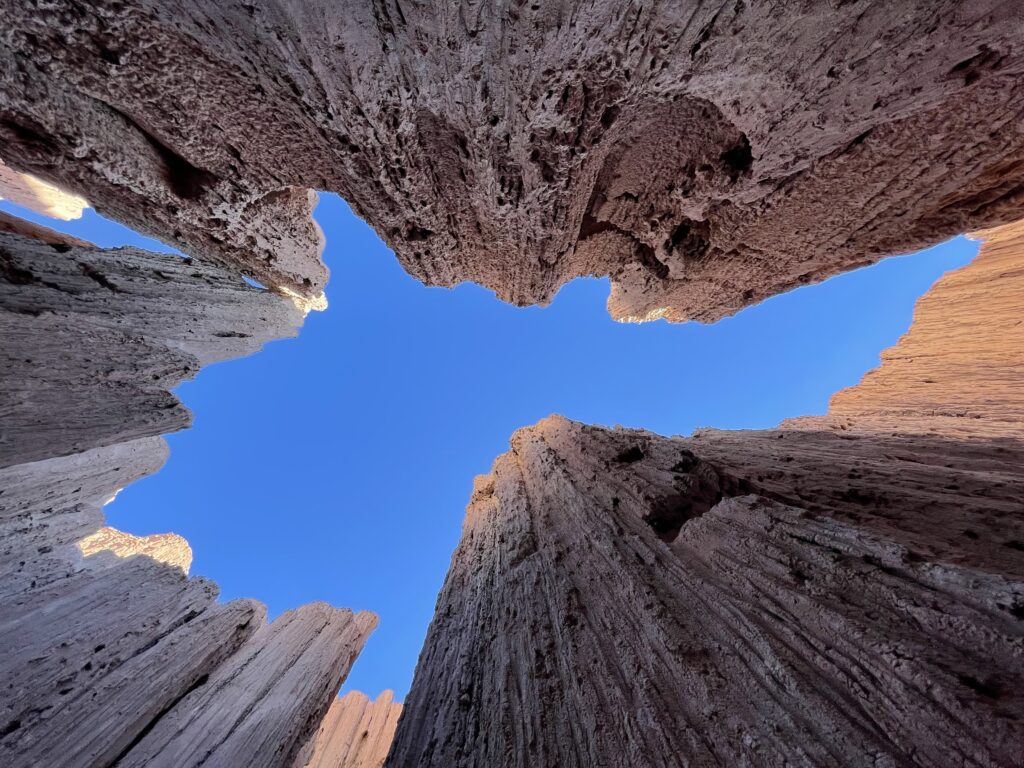 0.5 miles | Easy | Out & Back
To get to the best entrance for Miller Point Trail you have to exit the park and approach from the east on Highway 93. Most people hike down and back, but it does connect to Cathedral Cave slot canyon if you wanted to hike all the way there.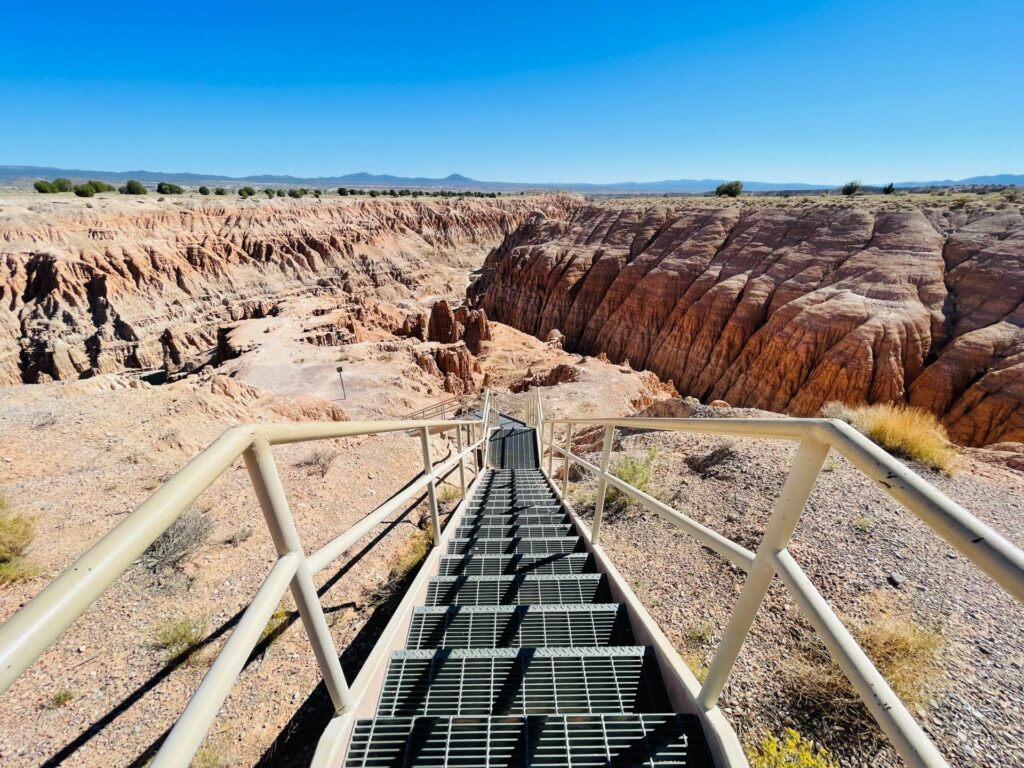 Eco-Friendly Restaurants, Hotels, and Stores
The closest town to Cathedral Gorge is Panaca, NV. It's a small town of about 1000 people, so there is not much I found in terms of eco-friendly businesses there. Check out my other posts for recommendations in Las Vegas (2.5 hrs away) and Kanab (3 hrs away). Other nearby cities include Cedar City and St. George, Utah.